TeamUnity, a people-oriented company, is a Licensed Entertainment Agency in the State of NJ. For over 40 years, TeamUnity has provided companies with entertainment, team building programs, company picnics, holiday parties, casino events and much more in venues all across America and internationally.
Need some inspiration for your next company or team event? Our vast variety of fully customized, engaging activities and event ideas are guaranteed to deliver serious fun for all!
Ready to take your team to the next level?
Call us today at (973) 325-9111. Just click the button!
Let's Work Together
SERIOUS FUN
Fill out our quick form and let us
help you make your next event a memorable one!
Our Clients
---
- TeamUnity is proud to have created programs for the following corporations: -
TESTIMONIALS
---

Event Service Coordinator
"The Quiz Wiz event was great! Everyone had a fun time. You and Ira were great to work with - thank you so much for your help this year!"

Event Coordinator
"The Corporate Game Night was an AWESOME EVENT!!! I am sending information over to my fellow admins."

Development Officer, Community Fundraising
"Thanks for a great job by you and your guys. Karl, Bill and all the guys made the night. I'll send you the copy tomorrow when I'm back in. The check will follow in the next week or two based on or finance Dept processes my request."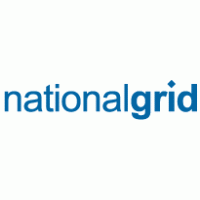 Analyst- GridForce Support Team
"I just wanted to take a moment and thank you and your team at Team Unity! You guys ran such a wonderful event for my team and we could not be happier! Everyone is raving about how great the event is! You guys nailed it!"